Conferences
2014
2013
2012
2011
2010
2009
Konferencije
2014
2013
2012
2011
2010
2009
Otkrivene supernove
La Sagra Sky Survey – Supernova Search Project (LSSS-SSP)
LSSS-SSP je projekt astronomskog društva Anonymus ostvaren u suradnji sa zvjezdarnicom Observatorio Astronomico de La Sagra.
Lokacija
Zvjezdarnica Observatorio Astronomico de La Sagra smještena je u južnoj Španjolskoj u pokrajini Andaluziji, na brdu Sierra de La Sagra na nadmorskoj visini od 1613 m. Zvjezdarnicom upravlja Observatiorio Astronomico de Mallorca.
Instrumenti
Za snimanje neba na raspolaganju su slike sa tri teleskopa tipa Centurion promjera 0.45 metara, f/2.8, koji se primarno koriste za potragu za asteroidima i kometima. Teleskopi su opremljeni vrlo kvalitetnim CCD kamerama SBIG STL-11000M (Centurion1 i Centurion2) i Apogee Alta U16 na Centurion3. Granična magnituda ovih teleskopa je 19.5. – 20. magnitude s 90 sekundi ekspozicije. U jednoj noći teleskopi snime oko 200 fotografija vidnog polja od 1.5°×1.5°, čime svaka slika odgovara veličini od 9 punih Mjeseca na nebu.
Metode obrade
Zvjezdarnica La Sagra počela je sa radom 2006. godine sa ciljem potrage i praćenja asteroida i kometa. Do danas je zvjezdarnica otkrila preko 1600 numeriranih asteroida, od kojih su 87 NEO objekti (potencijalno opasni za Zemlju) te 8 kometa. Od 2008. godine zbog velikog broja otkrića zvjezdarnica je klasificirana kao La Sagra Sky Survey (LSSS).
Sudjelovanjem na Višnjanskim školama astronomije članovima društva pružena je mogućnost suradnje u projektu LSSS-a. Okupljen je tim članova društva, te je pisanje softvera započelo u vrijeme Božića 2009. godine. Nakon nekoliko mjeseci osmišljavanja projekta i testiranja, sa radom smo započeli u ožujku 2010. godine.
2010-2013
2013
2011
2010
Activities
2014
26.2.2014

Lecture, observation of the Sun and workshops for 1th-4th grade students of Elementary School Petrijevci.

25.-26.2.2014

Night sky observation and photography from the Papuk mountain, near Duzluk.

February 2014

Web page redesign.

19.1.2014

Unauthorized intrusion into society's headquarters, laptop and photo equipment were stolen.
2013
21.12.2013

Yearly assembly of the society.

23.11.2013

Participation in the Electoral Assembly of the Croatian Astronomical Union.

4.10.2013 – 10.10.2013

Celebrating the World Space Week.

4.10.2013 – 6.10.2013

Participation in the First Meeting of Croatian Astronomical Societies in Mali Lošinj.

2.10.2013

Invited guests for the radio show interview of the Croatian Radio Valpovština.

September 2013

As part of the presentation of activities within ZTKVB, visit to the elementary schools M.P. Katančić Valpovo, I. Kukuljević Belišće and Ladimirevci.

22.8.2013 – 25.8.2013

Participation in the International meteor conference in Poznan, Poland.

7.8.2013 – 17.8.2013

Participation in the Višnjan School of Astronomy, leading the meteor group.

19.7.2013 – 20.7.2013

Participation in the Meeting of Astronomical Societies on the Perun mountain, near Vareš (Bosnia and Herzegovina).

22.6.2013

Dr. sc. M. Filipović held a lecture "Sparse representations of signals for information recovery from incomplete data" at the society headquarters.

8.6.2013

Days of Technology held in Belišće, observation of the Sun and education for citizens.

5.6.2013

Participation in the Little Science Festival in kindergarten "Maza" Valpovo.
2012
Aktivnosti
2015
20.3.2015

Promatranje djelomične pomrčine Sunca u OŠ M.P. Katančić u Valpovu, školi Vinko Bek u Osijeku, Graditeljsko-geodetskoj školi u Osijeku, Odjelu za fiziku i Elektrotehničkom fakultetu Osijeku, Marijancima, Zagrebu i drugdje.
2014
26.2.2014

Predavanje, promatranje Sunca i radionice za učenike 1.-4. razreda u OŠ Petrijevci.

25.-26.2.2014

Promatranje i snimanje neba s Papuka, nedaleko Duzluka.

Veljača 2014

Dotjerivanje web stranica.

19.1.2014

Neovlašteni upad u prostorije društva, otuđeni laptop i foto-oprema.
2013
21.12.2013

Održana skupština društva.

23.11.2013

Sudjelovanje na Izbornoj skupštini Hrvatskog Astronomskog Saveza.

4.10.2013 – 10.10.2013

Obilježavanje Svjetskog tjedna svemira.

4.10.2013 – 6.10.2013

Sudjelovanje na Prvom susretu astronomskih društava Hrvatske u Malom Lošinju.

2.10.2013

Gostovanje na Hrvatskom radiju Valpovština.

Rujan 2013

U sklopu prezentiranja aktivnosti unutar ZTKVB, predstavljen je rad u OŠ Matija Petar Katančić Valpovo, OŠ Ivana Kukuljevića Belišće, te područnoj školi Ladimirevci.

22.8.2013 – 25.8.2013

Sudjelovanje na Međunarodnoj meteorskoj konferenciji u Poznanu, Poljska.

7.8.2013 – 17.8.2013

Sudjelovanje na Višnjanskoj školi astronomije, vođenje grupe za meteore.

19.7.2013 – 20.7.2013

Sudjelovanje na Susretu astronomskih društava na planini Perun kraj Vareša (BiH).

22.6.2013

Dr. sc. M. Filipović drži predavanje "Rijetke reprezentacije signala s primjenom u obnavljanju informacija iz nepotpunih podataka" u prostorijama društva.

8.6.2013

Dani tehnike u Belišću, promatranje sunca, edukacija građana.

5.6.2013

Sudjelovanje na malom festivalu znanosti u vrtiću "Maza" Valpovo.
2012
Gallery
Galerija
Contact
Astronomy club "Anonymus"
Civil Center for Technology
E-mail:
info@anonymus.hr
Info:
Facebook
Twitter
YouTube
Address:
Braće Radića 34
Valpovo
HR – 31550
Croatia
Phone/fax:
++ 385 (0)31 / 651 380
Mobile:
++ 385 (0)98 / 168 5510
Bank account:
(IBAN) HR03 2340009-1110083889
Kontakti
Astronomsko društvo "Anonymus"
Zajednica tehničke kulture Valpovo-Belišće (Dom Tehnike)
Astronomical Society "Anonymus"
Astronomical society "Anonymus" is a non-profit organization, situated and operating in the Republic of Croatia. Initially an unregistered group of citizens, it was founded in November 1994 within (then known as) the Technical Culture Community in Valpovo, and as of 2001 it has been registered as a non-profitable organization, with its headquarters in the House of Technical Culture in the city of Valpovo.
For many years now, educating pupils and students has been the society's main goals. The educational courses we offer include astronomy, physics, mathematics and computer literacy (programing and computer-related work), as well as other technical and natural sciences. Over the years, our students have achieved noticeable results in state competitions (astronomy), including first prize honors. Many of our former students, today's members, have used the skills and knowledge gained in "Anonymus", in their formal education, obtaining degrees in electrical engineering, teaching and natural sciences.
Public observation sessions, lectures and workshops targeting youngsters and the public are solid groundwork of Society's public relations. The observations have been held in various locations all over Slavonia: the tower of Norman-Prandau castle in Valpovo, High School Valpovo, the city square in Belišće, Elementary school in Podgajci, several city squares in Osijek, department of Physics in Osijek, Vukovar, and, most commonly, the backyard of the House of Technical Culture in Valpovo. We have organized lectures at Valpovo City Library, the City Library in Belišće, the Department of Physics in Osijek, the Faculty of Electrical Engineering in Osijek and in cooperation with different organizations, at their facilities.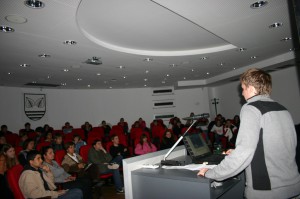 Since 2007, members of "Anonymus" have taken part in Višnjan School of Astronomy as students, and as of 2011 – as group leaders. The projects carried out in the School are considered leading projects in astronomy today, with its participants enjoying the privilege of listening to lectures held by scientists from prestigious American universities, such as Harvard, Yale and Princeton. The Visnjan School of Astronomy offers young scientists an opportunity to work on top flight scientific projects with group leaders' help and guidance, which marks the first step in a their continuous scientific progress. With their professionalism, Society's members have greatly helped in shaping the School's work over the years, primarily as volunteers.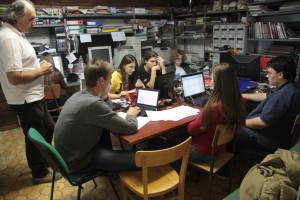 Members have organized trips and expeditions, most commonly at their own expense, the highlights of which include solar eclipse observations: Balaton 1999, Turkey 2006, Russia 2008 and China 2009, with observing, measuring and capturing the respective total solar eclipses.

Since 2008, we have played an essential role in the Croatian Meteor Network, which has yielded outstanding results. These activities include visiting International meteor conferences (IMC) in Ireland, Spain, Poland and France. There, our members have presented their invaluable scientific works in front of experts in meteor sciences from all over the world.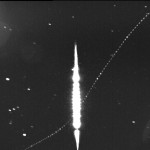 Near the end of 2009, the Society received a collaboration offer from La Sagra observatory in Spain, so we started the La Sagra Sky Survey Supernova Search Project (LSSS-SSP). A part of the project was developing a system and programing support for discovering supernovae, and to this day, it has had 19 confirmed discoveries. Our members presented the results of the project at the conference entitled Meeting on Asteroids and Comets in Europe in 2010.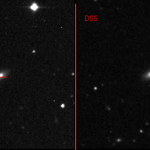 One of Society's long-term projects is astrophotography, the produce of which you may find in our photo gallery.
For its achievements, the Society was awarded the highest state award for technical culture "Faust Vrančić", in 2010.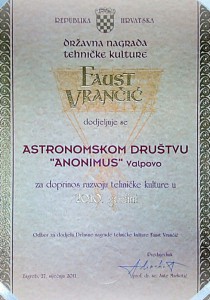 Astronomsko društvo "Anonymus"
Astronomsko društvo "Anonymus" je neprofitna udruga građana koje djeluje na području republike Hrvatske. U studenom 1994. Društvo je osnovano kao sekcija pri tadašnjoj Zajednici Tehničke Kulture Valpovo, te je od 2001. godine registrirano kao samostalna udruga. Prostorije udruge nalaze se u sklopu Doma tehnike u Valpovu.
Društvo se dugi niz godina bavi edukacijom djece osnovnoškolskog i srednjoškolskog uzrasta. Edukacijski program koje Društvo provodi uključuje astronomiju, fiziku, matematiku i informatičku pismenost (programiranje i rad na računalu) te druge tehničke i prirodoslovne znanosti. Kroz godine veliki broj učenika Društva postigao je zapažene rezultate na državnim natjecanjima iz astronomije, koji uključuju i prvo mjesto. Mnogi bivši učenici Društva, te sadašnji članovi, iskoristili svoje znanje, stečeno u Društvu, u svom daljnjem obrazovanju te su postali inženjeri, profesori, magistri i doktori znanosti.
Promatranja, predavanja i radionice za djecu i građanstvo nositelji su odnosa Društva s javnosti. Navedene aktivnosti organizirane su na kuli dvorca Prandau-Normann u Valpovu, na gradskom trgu u Belišću, na više osječkih trgova, u Vukovaru, u Osnovnoj školi Podgajci Podravski, u Osnovnoj školi u Valpovu, u Srednjoj školi u Valpovu, u gradskoj knjižnici Valpovo, u gradskoj knjižnici i čitaonici u Belišću, na Elektrotehničkom Fakultetu u Osijeku, na Odjelu za Fiziku u Osijeku, u prostorijama raznih udruga u Osječko-Baranjskoj županiji te najčešće u samom dvorištu Doma tehnike u Valpovu.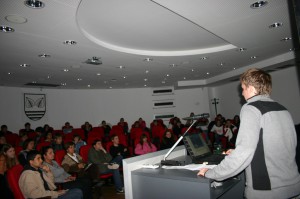 Od 2007. godine članovi Društva sudjeluju na Višnjanskoj Školi Astronomije kao učenici, te od 2011. kao voditelji grupa učenika. Projekti koji se provode za vrijeme Škole svrstani su među vodeće projekte u astronomiji današnjice, te polaznici imaju prilike slušati znanstvenike s prestižnih američkih sveučilišta, Harvarda, Yalea i Princetona. Višnjanska Škola Astronomije nudi priliku mladim znanstvenicima da rade na vrhunskim znanstvenim projektima uz pomoć i usmjeravanje voditelja, te je ona prvi korak u daljnjem znanstvenom napretku pojedinca. Kroz godine, članovi Društva su svojom stručnošću uvelike potpomogli rad Škole kao voditelji volonteri.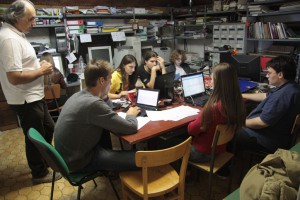 Članovi Društva organiziraju putovanja i ekspedicije, najčešće u vlastitom aranžmanu, od čega se izdvajaju ekspedicije na Balaton 1999., Tursku 2006., Rusiju 2008. i Kinu 2009. godine. Ekspedicije su poduzete s ciljem promatranja, fotografiranja i mjerenja tijekom potpune pomrčine Sunca.

Od 2008. godine članovi Društva sudjeluju u radu Hrvatske Meteorske Mreže, te su unutar nje postigli vrlo zapažene rezultate. Oni uključuju odlazak na konferencije Međunarodne Meteorske Organizacije u Irskoj, Rumunjskoj, Španjolskoj, Poljskoj i Francuskoj. Također, članovi Društva predstavljali su svoje znanstvene radove na konferencijama pred mnogobrojnom publikom stručnjaka meteorske znanosti iz cijeloga svijeta.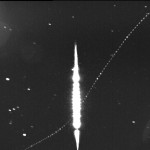 Krajem 2009. godine u Društvo dolazi ponuda za suradnju od strane zvjezdarnice La Sagra u Španjolskoj, te se članovi organiziraju u projekt nazvan La Sagra Sky Survey Supernova Search Project (LSSS-SSP). Unutar projekta razvijen je sustav i programska podrška za otkrivanje supernovih zvijezda, te do današnjeg dana projekt bilježi 20 otkrivenih supernova. Rezultati projekta predstavljeni su na konferenciji Meeting on Asteroids and Comets in Europe, 2010. godine.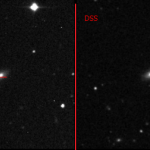 Jedan od dugogodišnjih projekata Društva jest astrofotografija, te naše skromne rezultate možete pogledati u fotogaleriji.
Za svoja postignuća, 2010. godine Društvo je nagrađeno najvećom državnom nagradom za tehničku kulturu, Faust Vrančić.