Astronomical society "Anonymus" is a non-profit organization, situated and operating in the Republic of Croatia. Initially an unregistered group of citizens, it was founded in November 1994 within (then known as) the Technical Culture Community in Valpovo, and as of 2001 it has been registered as a non-profitable organization, with its headquarters in the House of Technical Culture in the city of Valpovo.
For many years now, educating pupils and students has been the society's main goals. The educational courses we offer include astronomy, physics, mathematics and computer literacy (programing and computer-related work), as well as other technical and natural sciences. Over the years, our students have achieved noticeable results in state competitions (astronomy), including first prize honors. Many of our former students, today's members, have used the skills and knowledge gained in "Anonymus", in their formal education, obtaining degrees in electrical engineering, teaching and natural sciences.
Public observation sessions, lectures and workshops targeting youngsters and the public are solid groundwork of Society's public relations. The observations have been held in various locations all over Slavonia: the tower of Norman-Prandau castle in Valpovo, High School Valpovo, the city square in Belišće, Elementary school in Podgajci, several city squares in Osijek, department of Physics in Osijek, Vukovar, and, most commonly, the backyard of the House of Technical Culture in Valpovo. We have organized lectures at Valpovo City Library, the City Library in Belišće, the Department of Physics in Osijek, the Faculty of Electrical Engineering in Osijek and in cooperation with different organizations, at their facilities.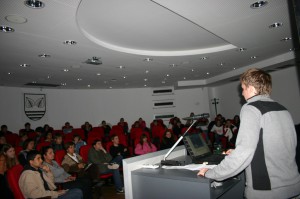 Since 2007, members of "Anonymus" have taken part in Višnjan School of Astronomy as students, and as of 2011 – as group leaders. The projects carried out in the School are considered leading projects in astronomy today, with its participants enjoying the privilege of listening to lectures held by scientists from prestigious American universities, such as Harvard, Yale and Princeton. The Visnjan School of Astronomy offers young scientists an opportunity to work on top flight scientific projects with group leaders' help and guidance, which marks the first step in a their continuous scientific progress. With their professionalism, Society's members have greatly helped in shaping the School's work over the years, primarily as volunteers.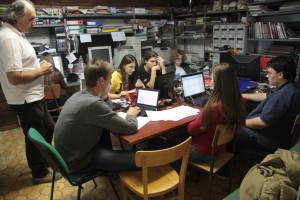 Members have organized trips and expeditions, most commonly at their own expense, the highlights of which include solar eclipse observations: Balaton 1999, Turkey 2006, Russia 2008 and China 2009, with observing, measuring and capturing the respective total solar eclipses.

Since 2008, we have played an essential role in the Croatian Meteor Network, which has yielded outstanding results. These activities include visiting International meteor conferences (IMC) in Ireland, Spain, Poland and France. There, our members have presented their invaluable scientific works in front of experts in meteor sciences from all over the world.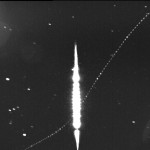 Near the end of 2009, the Society received a collaboration offer from La Sagra observatory in Spain, so we started the La Sagra Sky Survey Supernova Search Project (LSSS-SSP). A part of the project was developing a system and programing support for discovering supernovae, and to this day, it has had 19 confirmed discoveries. Our members presented the results of the project at the conference entitled Meeting on Asteroids and Comets in Europe in 2010.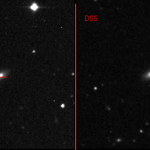 One of Society's long-term projects is astrophotography, the produce of which you may find in our photo gallery.
For its achievements, the Society was awarded the highest state award for technical culture "Faust Vrančić", in 2010.